Are you ready to sell your home? We understand that selling your house is a major life event, both emotionally and financially. Let us help you close one chapter of your story and begin a new one.
As top Bay Area realtors, we've worked with hundreds of sellers, creating tailored recommendations and direction proven to get the most money for your house under various circumstances, including:
Downsizing
Retirement
Divorce
Relocation
Inheritance
And more!
How Can We Help You Sell Your Home?
Selling your home is a team effort and we are with you every step of the way. From our first meeting through closing, we are dedicated to helping you sell your house for the greatest value. Throughout the process, we:
Share your home to as many buyers as possible by highlighting the home's unique features, taking high-quality photos, hosting open houses and other marketing opportunities.
Guide you in processing qualified offers and help you negotiate the highest dollar value for your home.
Walk you through the appraisal and inspection processes.
Provide you with accurate information to make informed decisions.
Accompany you through closing including signing contracts, disclosures, paperwork and following up with any administrative details.

Get The Most Money From The Sale Of Your House
Through decades of experience and keeping our finger on the pulse of the San Francisco real estate market, we guide you in determining the value of your home and how much to list it for. To attract the best potential buyers, we provide you with ways to prepare your house to go on the market and get top dollar, including how to:
Stage your home, declutter and depersonalize
Tackle home improvements with qualified contractor recommendations
Improve curb appeal
Manage your home's upkeep
Click for larger image.
Reasons to List with Primavera Realty
Real Estate Experts
Vera and Beatrice are knowledgeable in all facets of real estate such as residential exchanges, tax deferred 1031 exchanges, property tax reassessment exemptions, and others. Vera provides seminars for First Time Buyers. Vera has participated in seminars conducted by Washington Mutual, Citicorp and San Francisco Federal Banks.
Accessible
Vera and Beatrice are working together with a team on all transactions, meaning that one us is always available for you. We accessible by phone, text, and email, which means you can get in touch with us easily.
Clear Communication
Vera and Beatrice will communicate with you on the progress of your listing. We can explain complicated technical matters to you daily in a simplified manner.
Education & Experience
Vera has a Master Degree in Engineering from the University of Kiev and worked in the construction industry for twenty years prior to becoming a Real Estate Agent. Beatrice has a Bachelor's Degree in Business from San Francisco State University and has worked in construction for 7 years prior to becoming a Real Estate Agent.
Repeat and referral clients are primary source of our business. We look forward to making you part of our satisfied client list!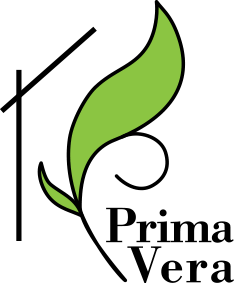 Ready to sell your home?
Learn how we can help you from beginning to end.