Vera began her career in real estate in 1986, along with her late husband, Boris. By 1989, both were already top agents. Several years ago, their daughter, Beatrice, joined the family business, continuing the tradition of making Kopilenko a household name in San Francisco real estate. Today, Vera and Beatrice work together as a team, providing superior, honest service to their clients. In return, repeat clients and referrals make up 85% of their business.
Collectively, Vera and Beatrice have listed and sold over 700 properties in San Francisco, the greater Bay Area and other states and countries, among them Arizona, Nevada (Las Vegas), Florida, Minnesota (Minneapolis), Canada (Vancouver) and Mexico.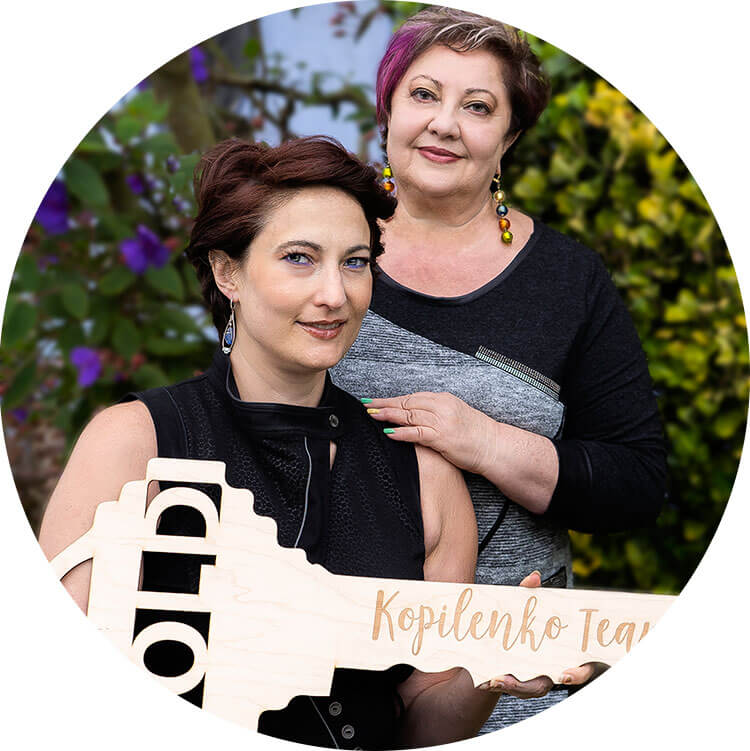 Their journey of putting clients first and their passion for travel, has taken them across borders, traveling internationally to consult clients' in purchasing land and property. With Beatrice and Vera's guidance and management of the right team, they can construct a trustworthy and successful transaction.
Do you have that crazy idea, the one you've been dreaming about all your life, buying a slice of heaven in the perfect location? Whether it be outside of California or the United States, get in touch with Beatrice and Vera to talk it through. It may not be far from a reality. Maybe they can even make your dreams come true!
Vera and Beatrice will work with you to negotiate the best possible outcome for your unique needs, whether you're on the buying or selling side of the transaction. They will bridge gaps between all parties involved in the process, communicating productively with buyers, sellers, appraisers, other agents, lenders, inspectors, title companies and attorneys. With precision and grace, they will help draw up the most favorable contract for you, and if necessary, design the most effective selling campaign for your property. They look forward to working with you!

Ready to sell your home?
Learn how we can help you from beginning to end.